Lily. An Elizabeth Bennet kind of girl. Born in the house of the moon, Lily G. can throw a killer outfit together before most people can say "idon'tknowhowyoudidthat." But s
tyle, for Lily, does not stop with clothes.
My favorite photograph of Lily is one in which she is running on top of a wall of rocks -- in full stride with a cape streaming off of her back -- directly in front of a sign that says "No Running." She must have been five or six years old when the photograph was taken.
Lily obliged us with a few of her favorites...

Favorite Place in the World: The house by the sea I visited every summer in my childhood.

Style Icons: Slim Keith, both Hepburns, Alexa Chung

Favorite Designer for Evening: Valentino, Rochas

Favorite Designer who I can actually Afford: Alexander Wang, Acne, Ralph Lauren. (all on consignment (!!!))


Watch: One with a big face and a green cloth band. I told a boy at a party I liked his watch and he took it right off his wrist. He had a crush on my best friend, not me. Who'dve thunk it?

Favorite Movie: Paris, Texas and Jerry McGuire
Favorite Book:
To the Lighthouse
,
Romeo and Juliet
,
All the Pretty Horses
Inspiration: the Isabella Stewart Gardner, Rosas danst Rosas, Patrick Leigh Fermor, Boris Eifman's Ballet Theatre of St. Petersburg's Anna Karenina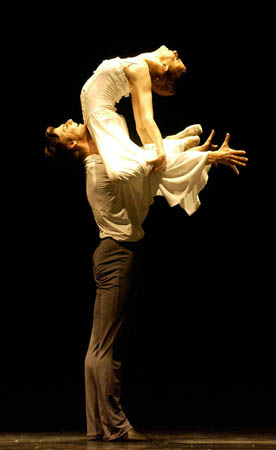 Beauty must-haves: Dior Show mascara, brow gel
On my wish list: il Bisonte bag, a signet ring
-Hannah